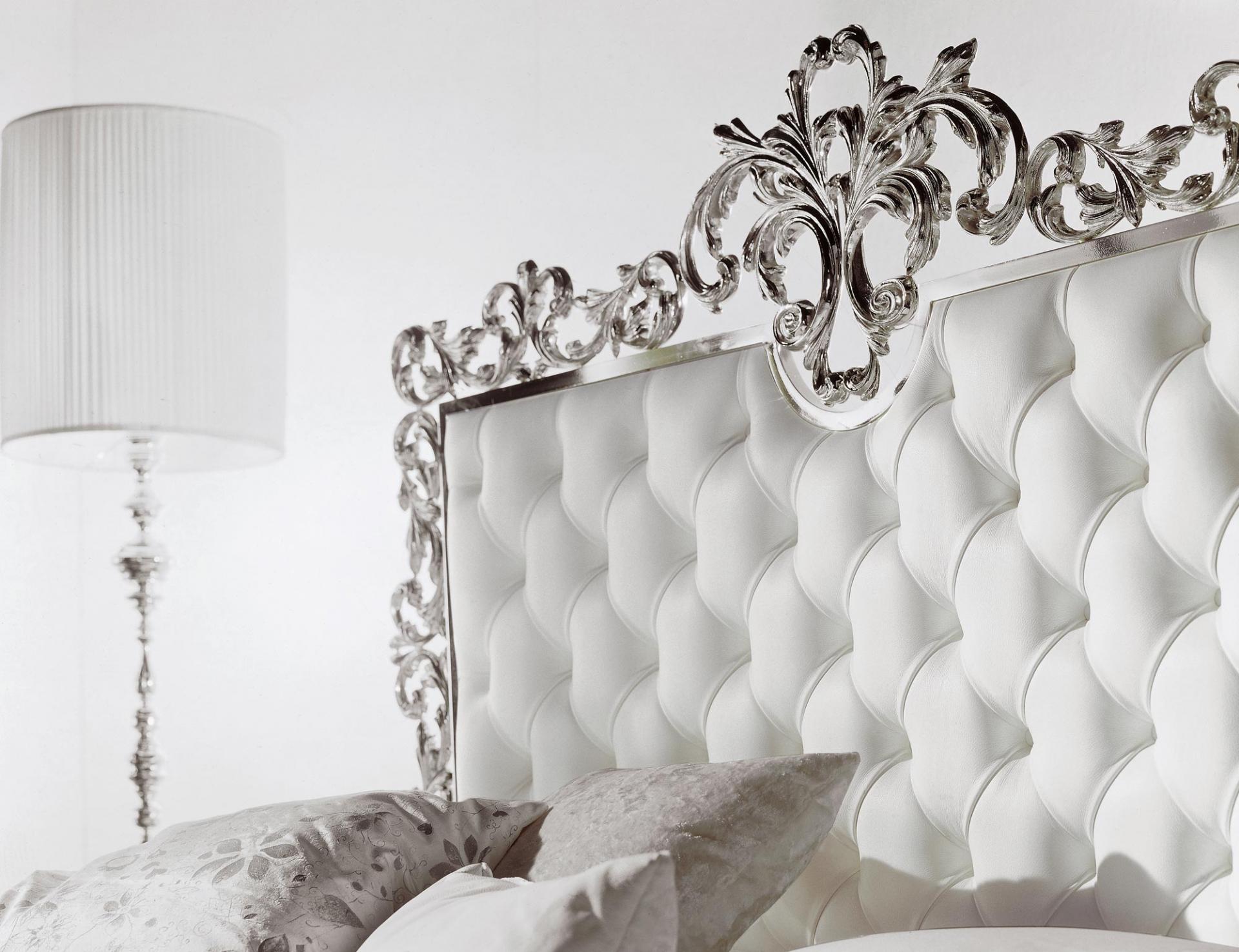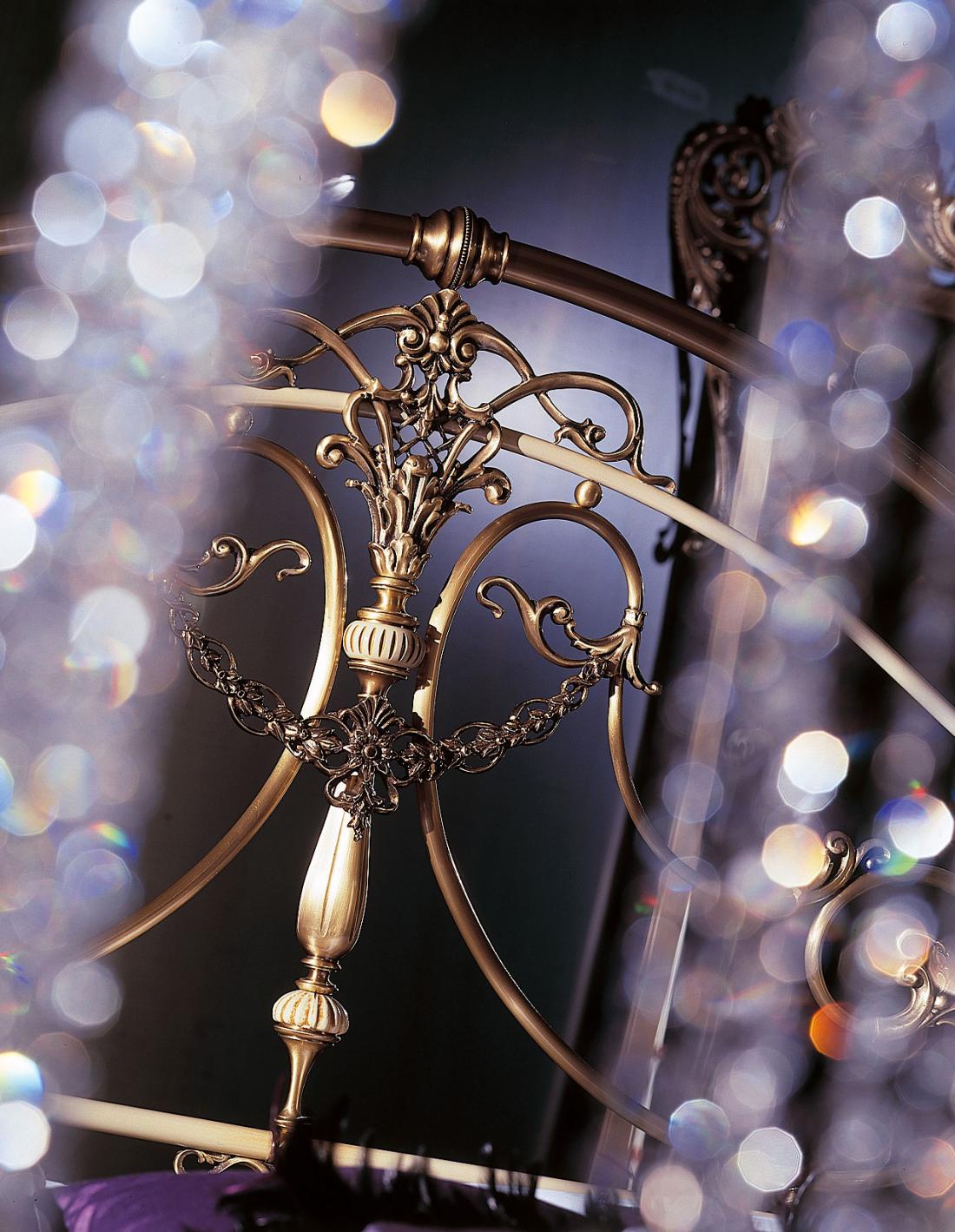 Chantal
---
Renewed value is given to time-honored forms, capable of recreating a classical, traditional atmosphere: brass and cast brass wrought in exquisitely harmonious shapes and sizes.
GALLERY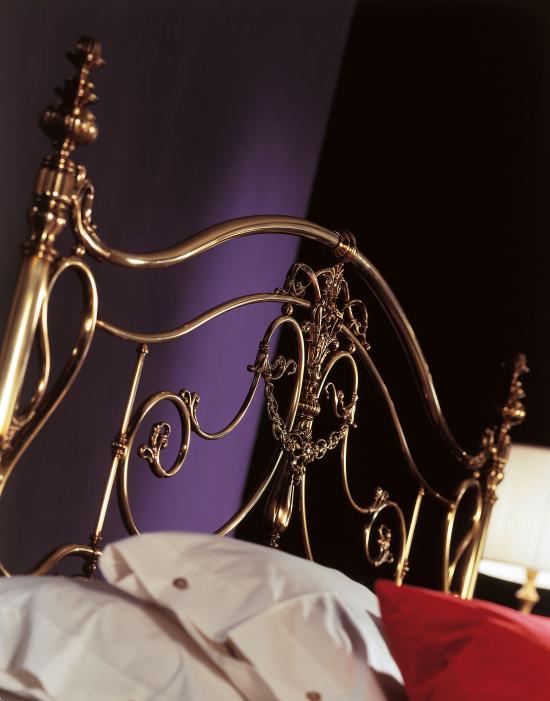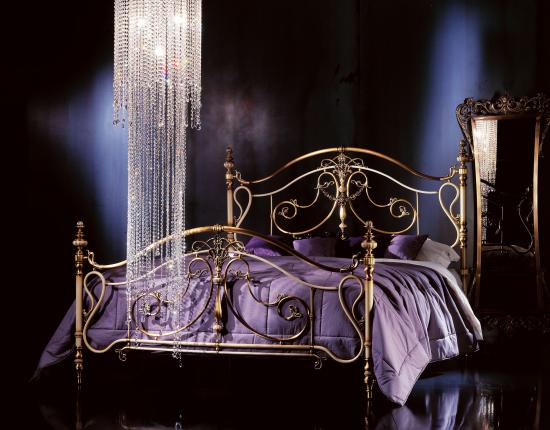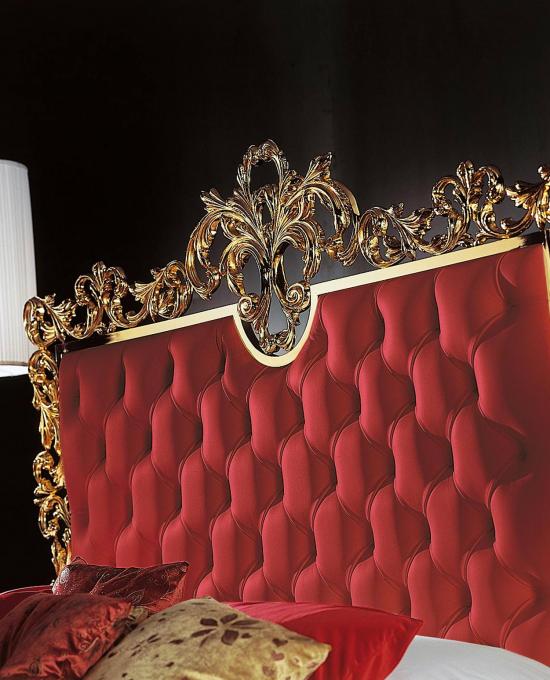 Morfeo
---
It takes up the decorative element in the lush cast brass frame to enhance the formidable furnishing qualities of the pinch-quilted headrest.
GALLERY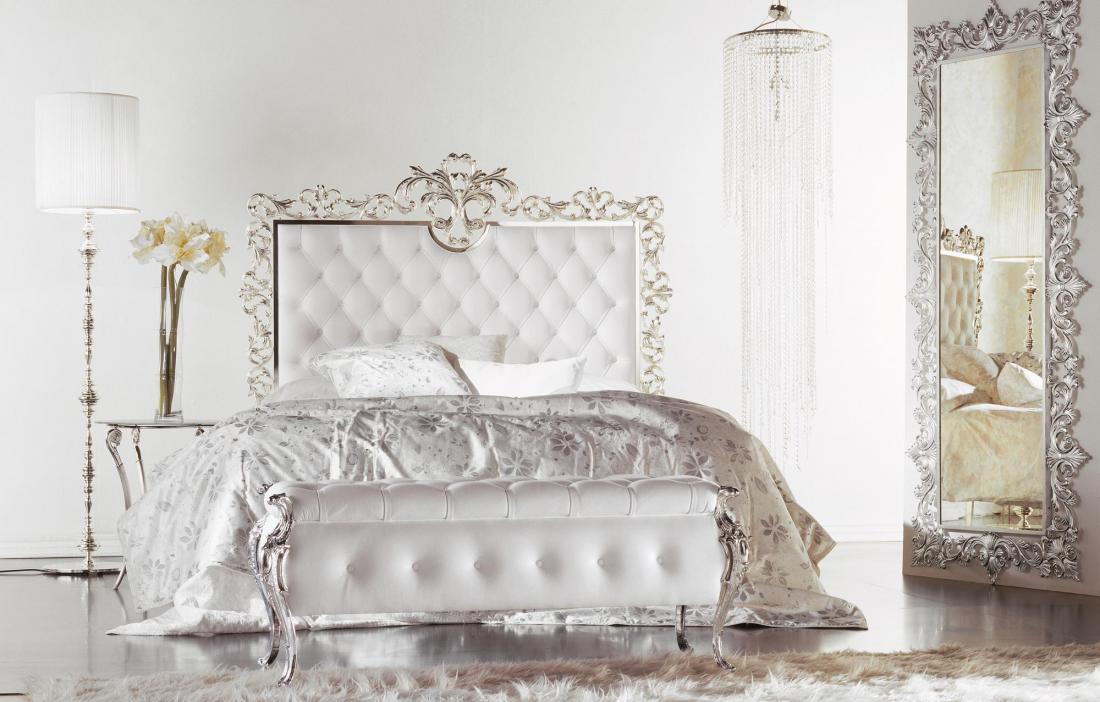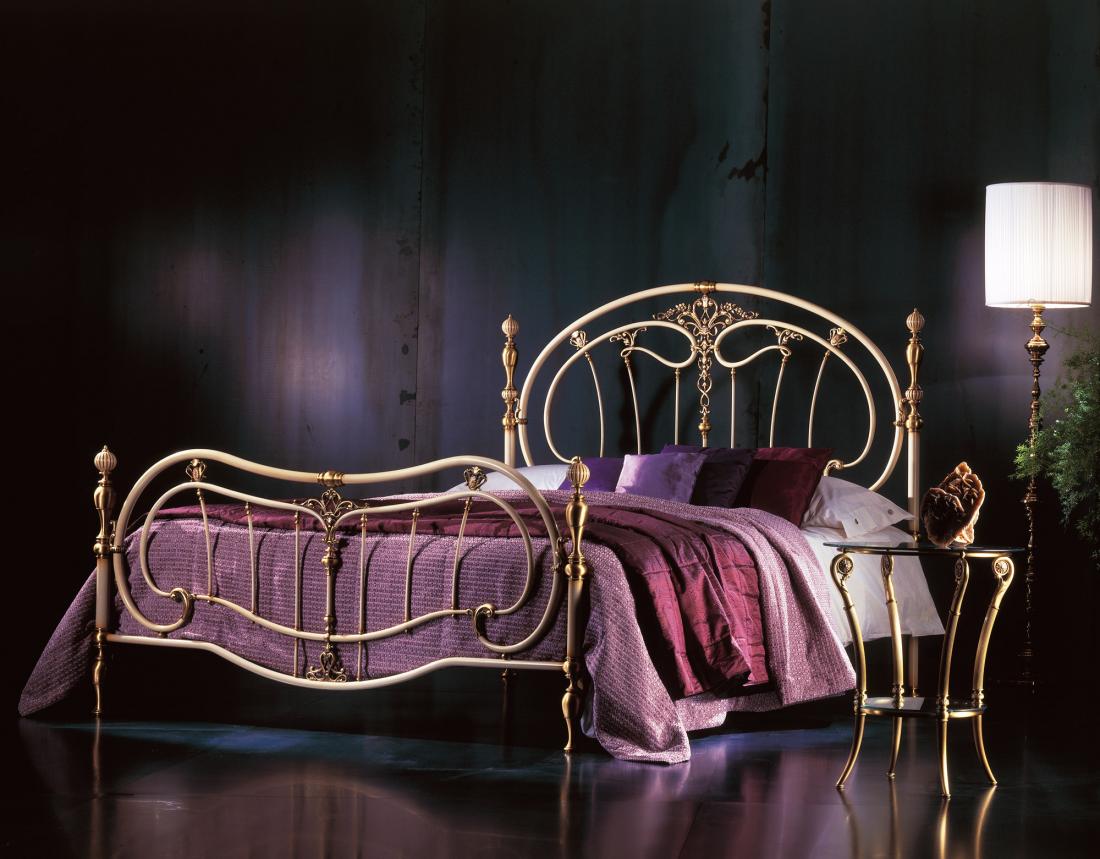 Marlen
---
Supple and shapely forms are a perfect match for the most elegant brass creations, available in several precious finishes.
GALLERY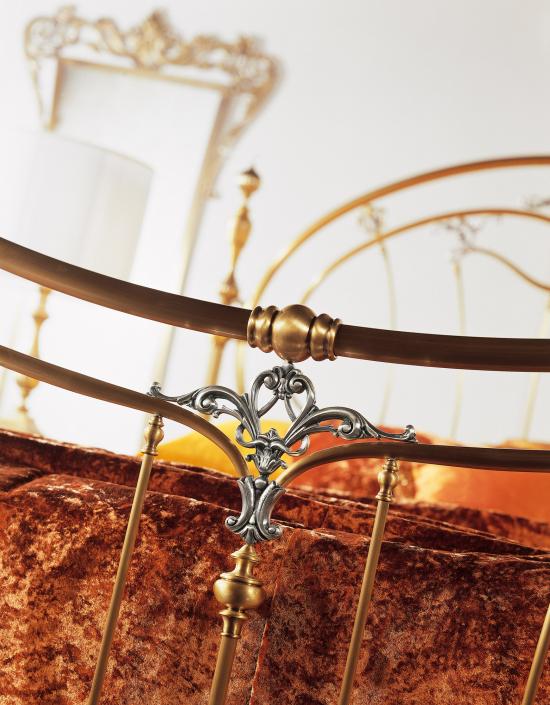 Eos
---
Style and exclusivity for a taste of international elegance; designed to suggest forms capable of espousing a contemporary feel with classic, evergreen qualities.
GALLERY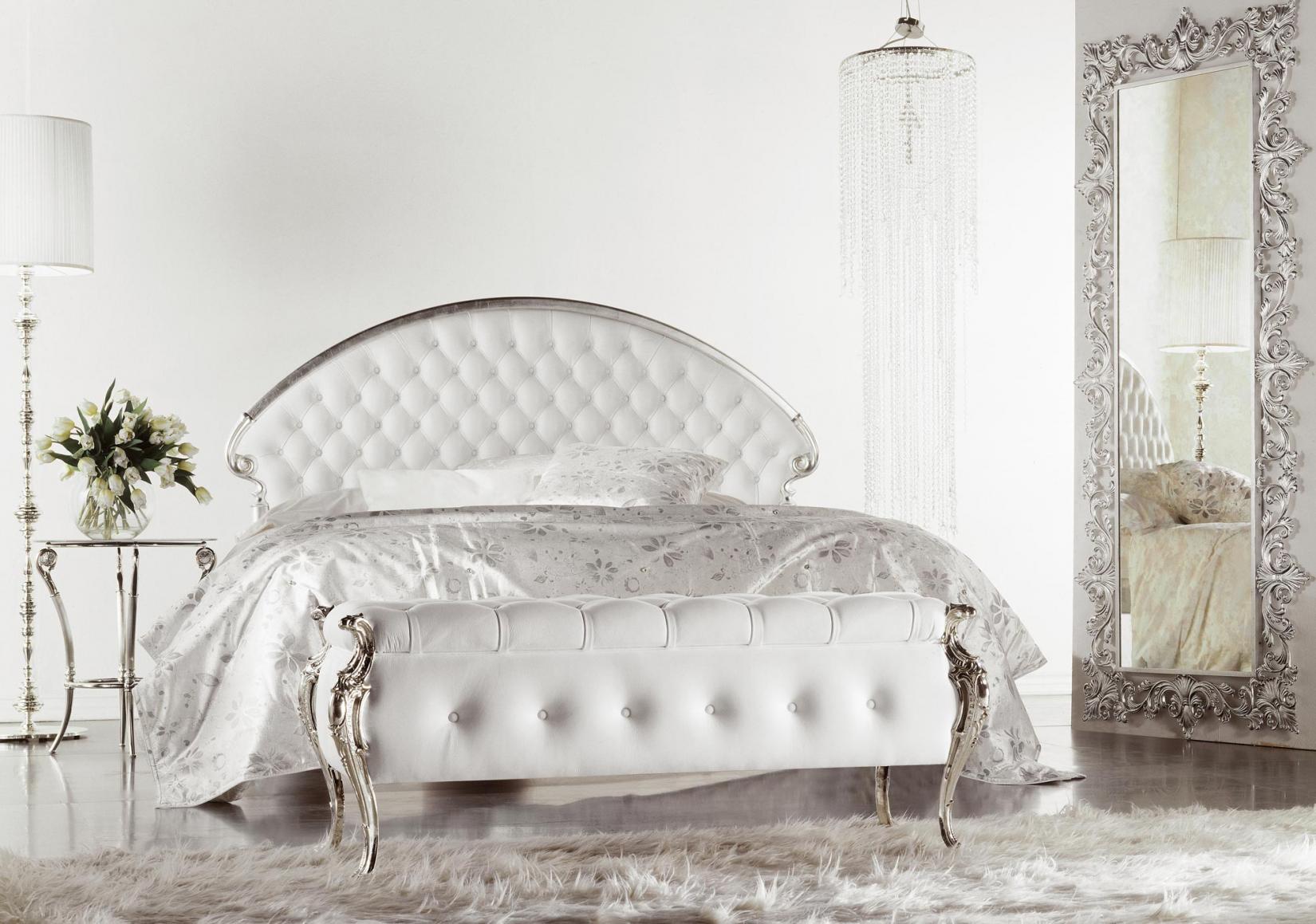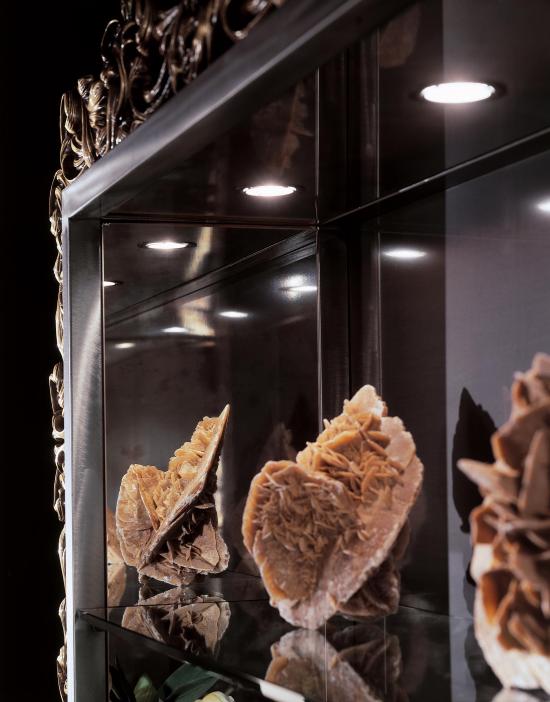 Atena
---
Designed as a hanging storage unit – bookcase or as a open TV stand, it can be ideally located throughout the home thanks to its precious wrought cast brass "frame-like" effect and to the graceful spotlights shining on its centre.
GALLERY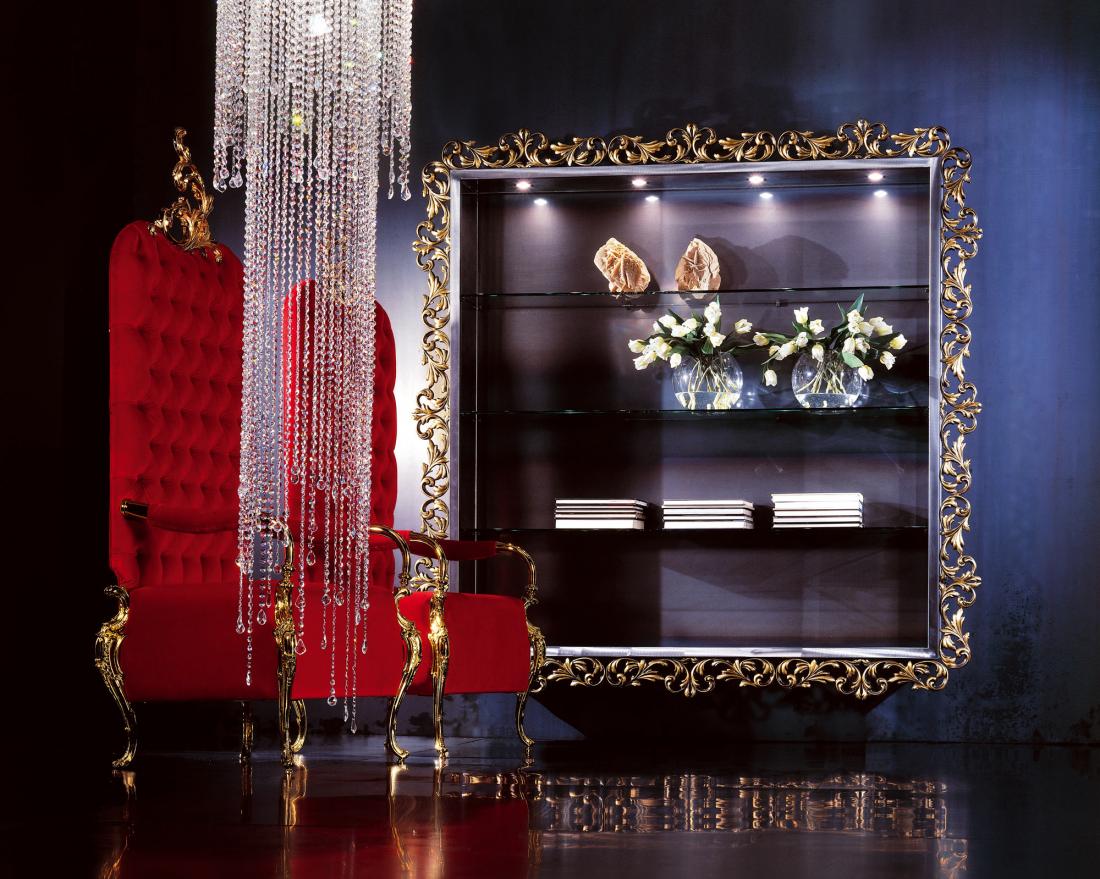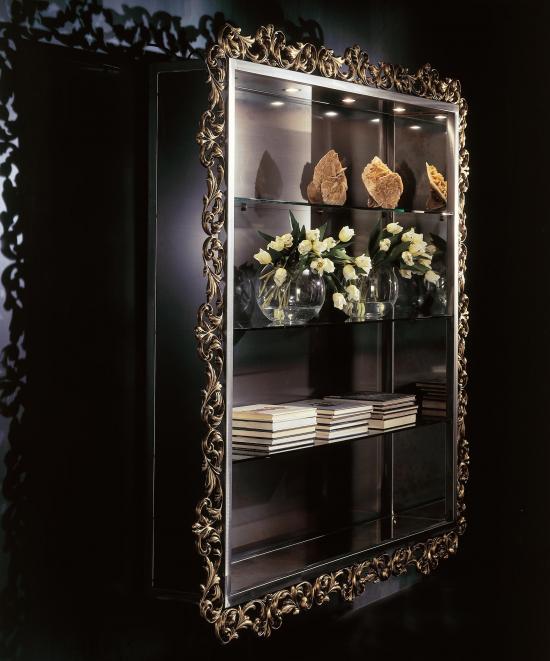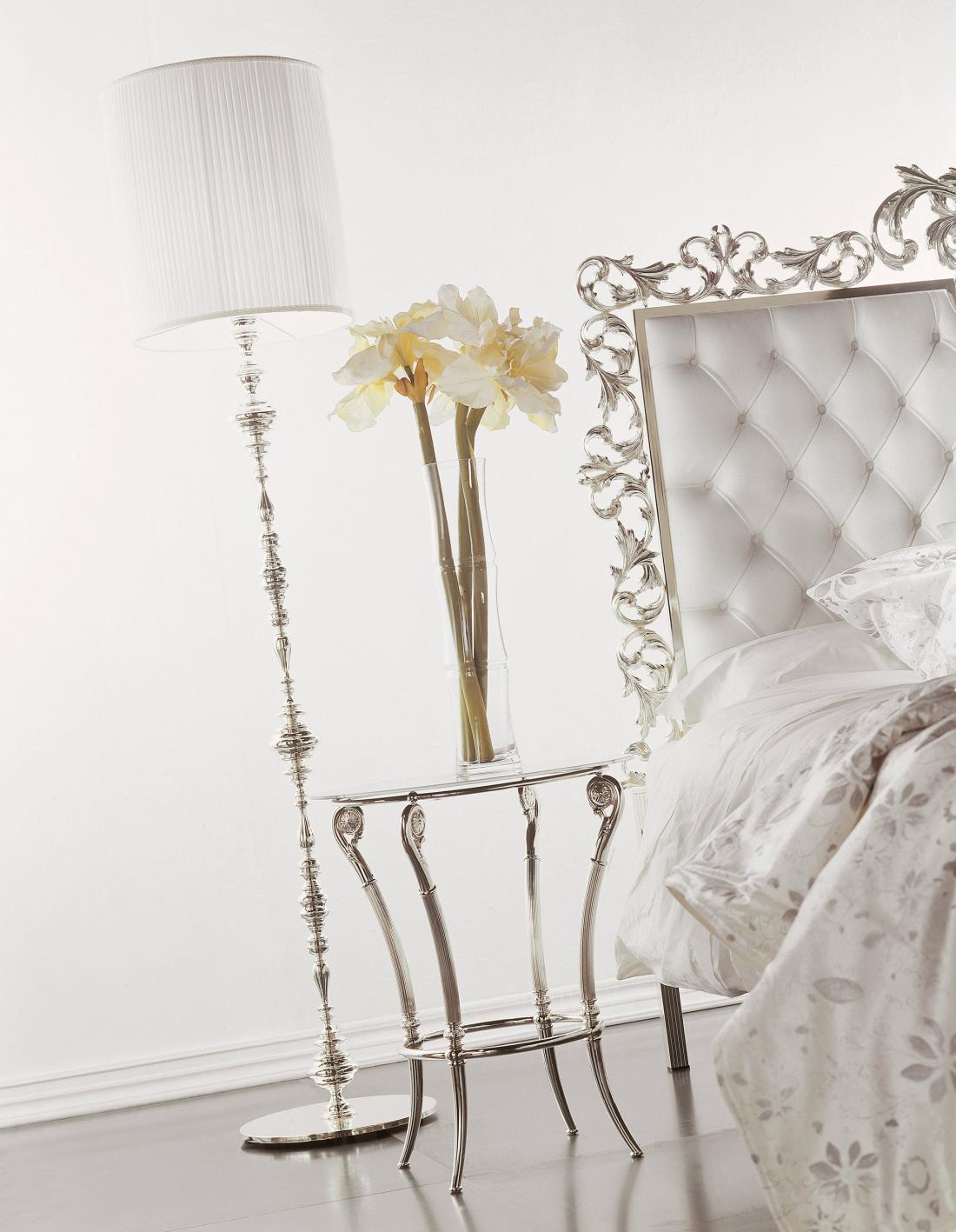 Aurora
---
Classical shaped lamp with brass base in the typical lengthwise profile.
GALLERY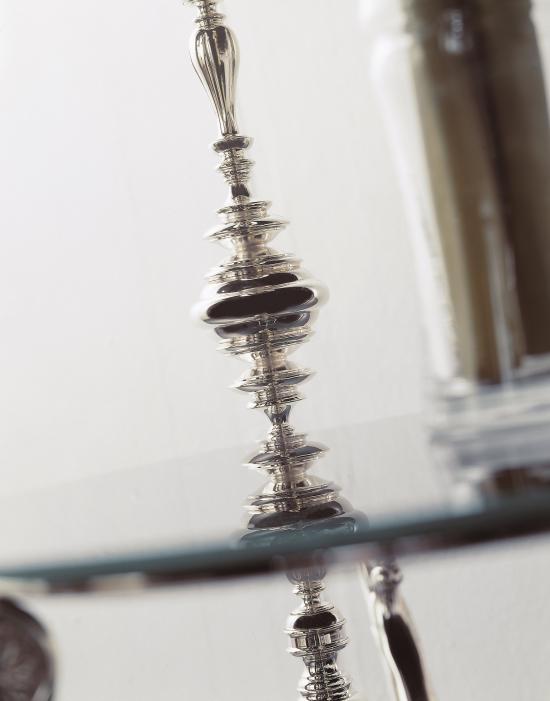 Narciso & Adone
---
Classic rectangular mirror with cast brass base and top in neoclassical volutes. The slightly rounded vertical sides of the mirror frame and its extra depth is an expression of
GALLERY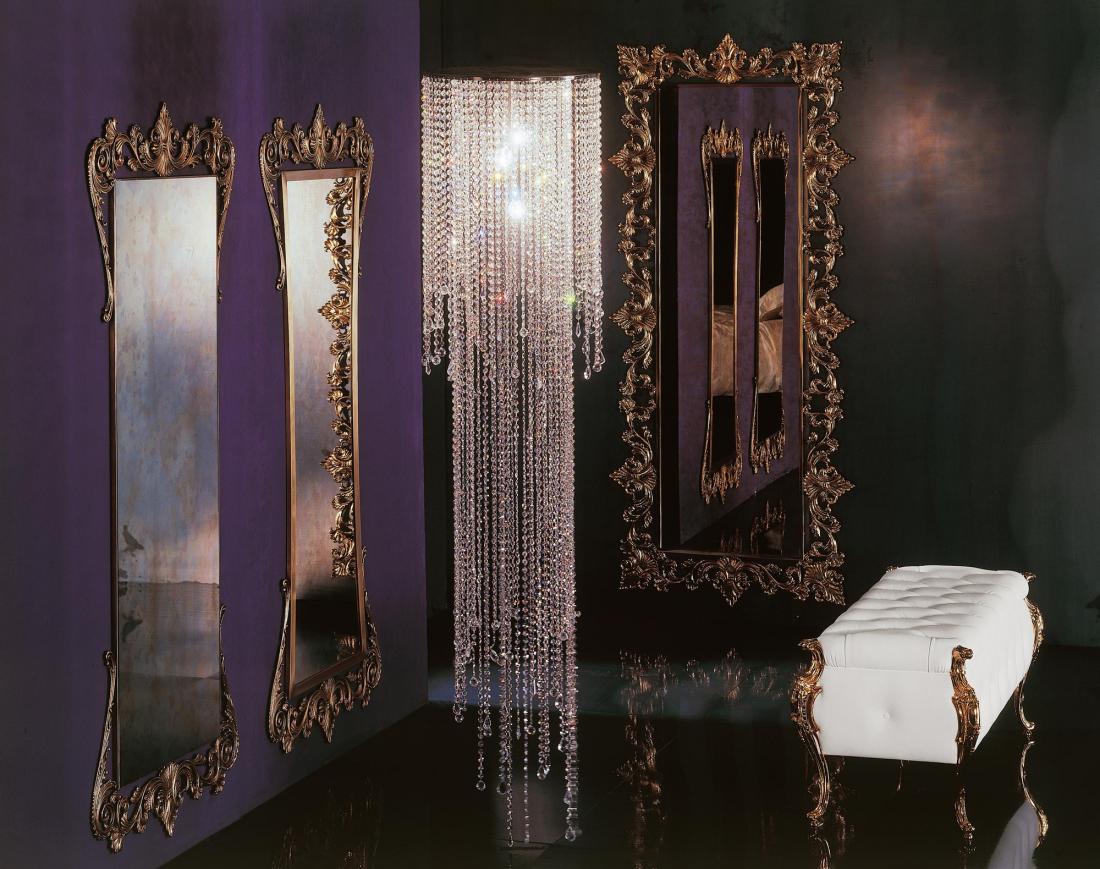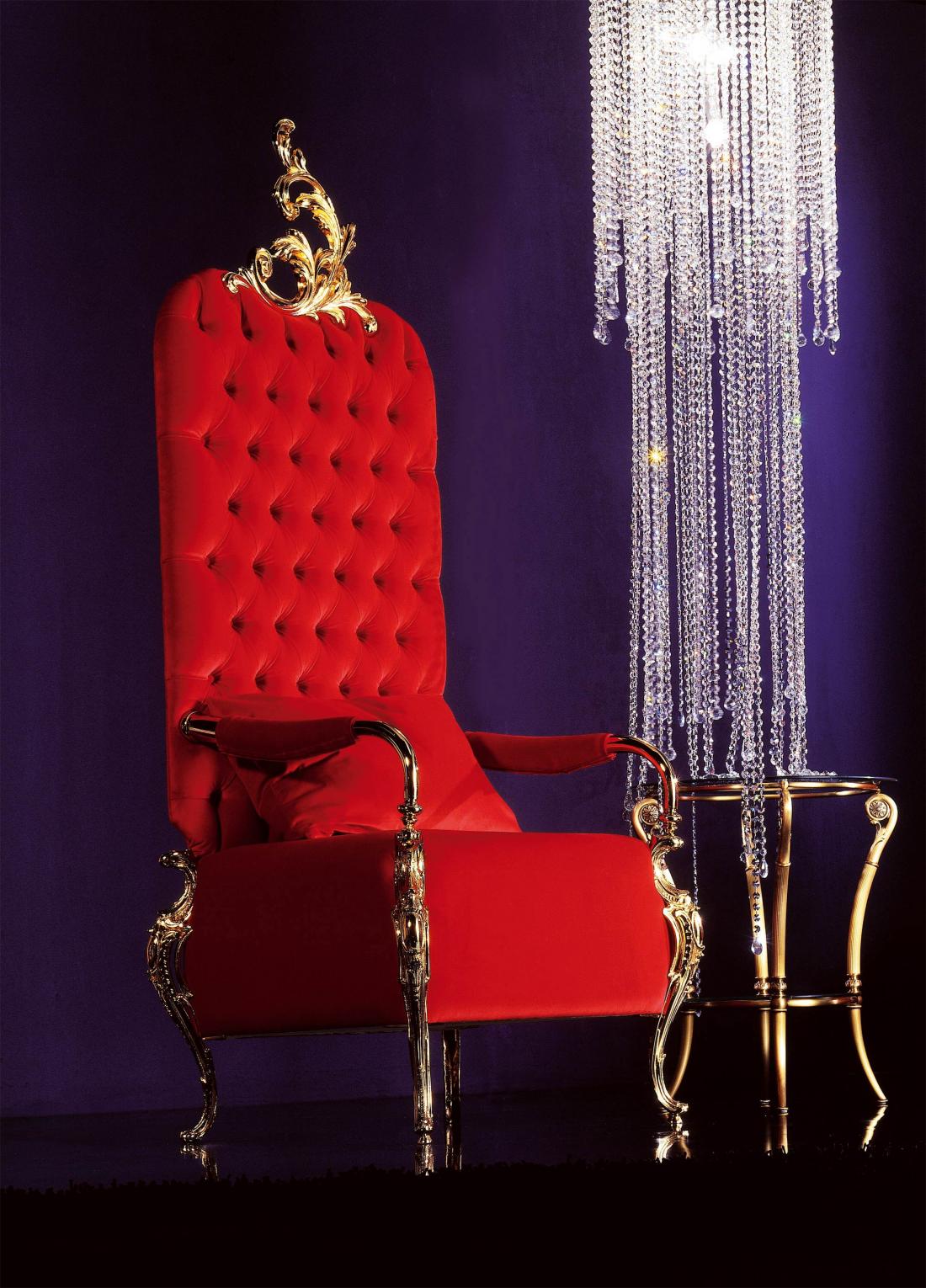 Nettuno
---
Armchair with high pinch-quilted backrest, finished with cast brass decorations. Even the padded armrests and feet contribute to the grand look of the exclusively elements.
GALLERY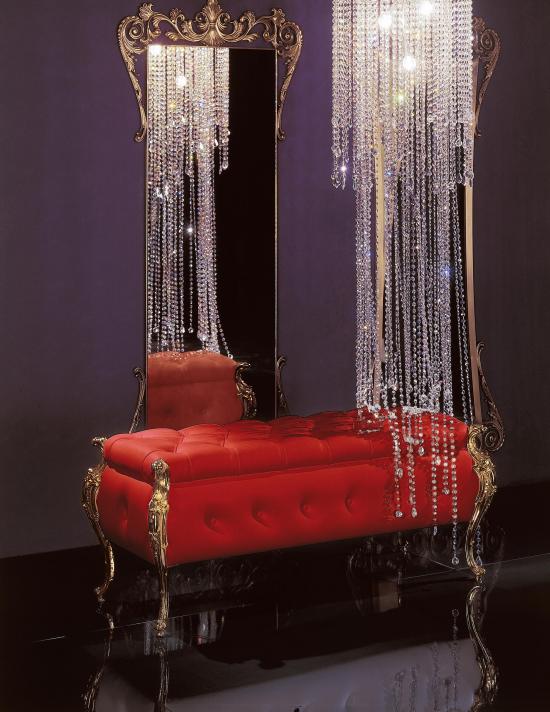 Venere
---
Upholstered bench with pinch-quilted seat and buttoned sides; supported by preciously decorated cast brass legs. Comfortable and stylish it lends plenty of character to any domestic environment.
GALLERY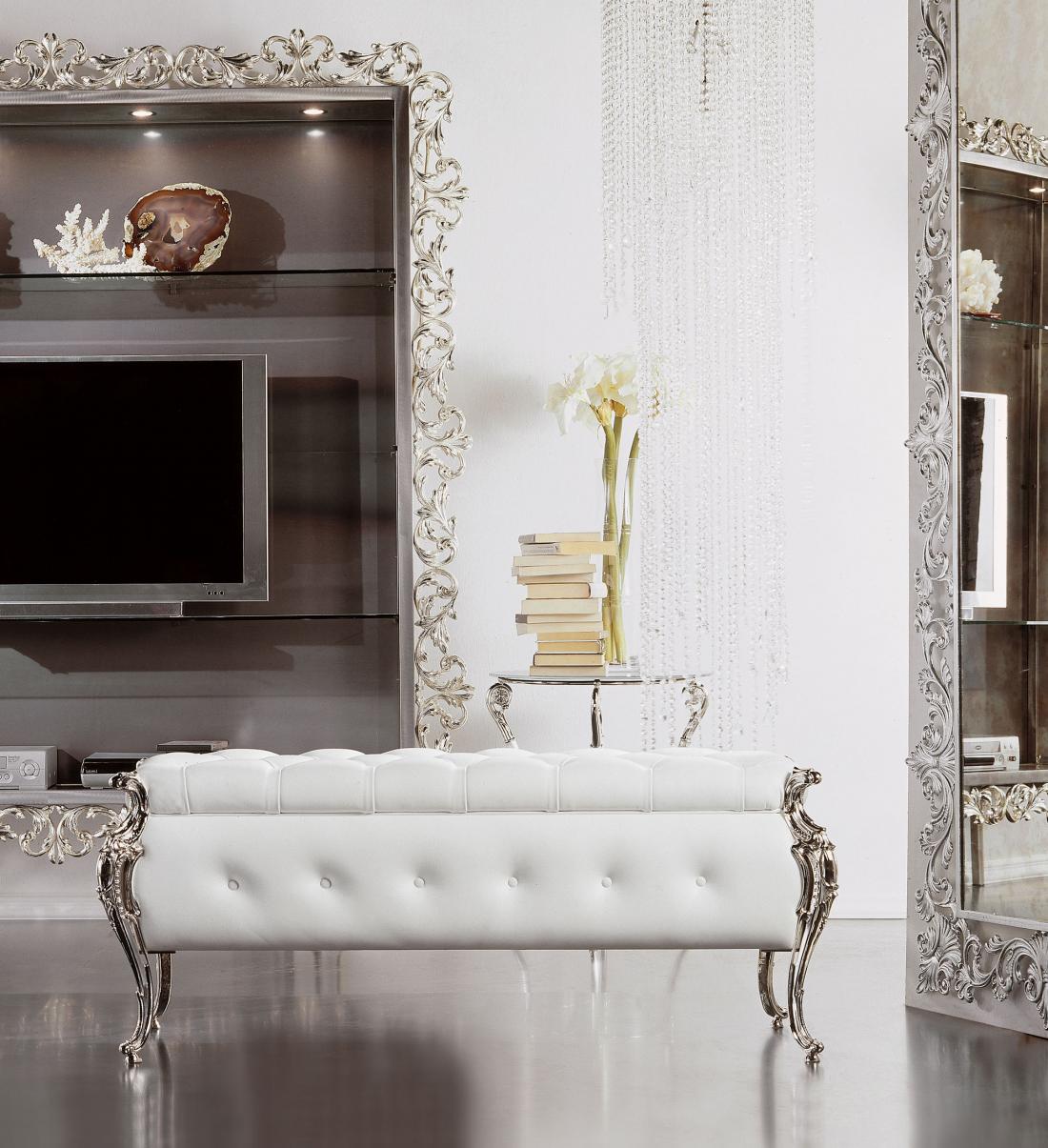 Afrodite
---
Rectangular mirror with wrought cast brass frame; as a furnishing element it can be matched to any model from our product range or freely combined with any existing ambience.
GALLERY